Congratulations on your big day! The excitement has only just begun. As you begin your journey towards your "I dos", there are so many stops along the way: the dress, the venue, the cake, and of course, the registry.
With over 90% of couples registering for wedding gifts, your choices are limitless. But in a sea of shopping, it is easy to get lost at the store walking down the wrong aisle! At Gracious Style, we know that starting a registry can be tough to approach. Here, we break down a few of the basics, and help guide you towards the perfect registry.
Fine China: While this timeless classic might seem a bit old fashioned for the modern couple, it is a great essential to have on your registry. Formal dinnerware may be something that you never end up buying for yourself, so your registry is the perfect time to ask for it.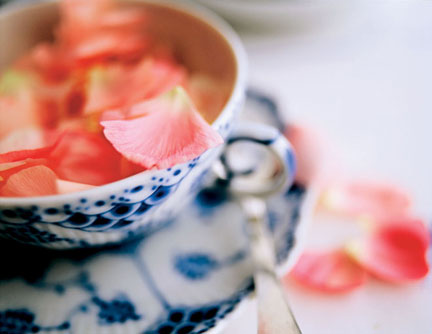 Casual Dinnerware: An addition or alternative to traditional fine china, casual dinnerware is becoming increasingly popular on wedding registries. While the beauty and longevity of fine china have made it a top registry item for decades, many couples in today's busy world are choosing to register for more everyday dinnerware, either as an addition to fine china, or in some cases, even as a substitute.
For more tips on selecting the right dinnerware for your registry, check out our guide here!
Flatware: Even if you already have a set of flatware, now is the time to splurge on a set that will last you for years to come. Whether choosing collection of sterling silver or stainless steel, stay mindful that this will be placed adjacent to your dinnerware, and should be a compatible style.
To learn more about flatware before making your selection, take a look at our flatware guide!
Glassware: When registering for glassware, keep in mind the number of place settings you chose for your dinnerware. It is always a good idea to register for several extra, especially if you love to entertain, as glassware can be easily broken. If you love wine, register for at least one set of red and one set of white wine glasses. Even if don't drink a lot of wine, having a beautiful set of stemware will definitely come in handy.
Bath: Most registries will consist of many kitchen items, but it is important not to neglect other great necessities for your new home together. Bath towels are a great registry item because every household needs them, and you can never, ever have too many. When considering household items that you will use daily, it is best to overestimate the quantity. The typical towel count is three per person: one in use, one in the laundry and one on the shelf. The most common combination is bath towel, hand towel and washcloth, but don't forget to count extras for guests!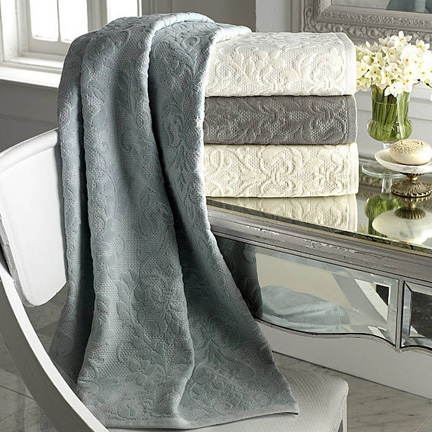 Bedding: For most couples, bedding is likely something you already have. However, your registry is not only a good time for a quality upgrade, but also the perfect opportunity to get all the bedding essentials that you may have overlooked. While additional sheet sets are always good to have on hand, remember to also consider such items as a mattress pad, down duvet, and some excellent quality pillows.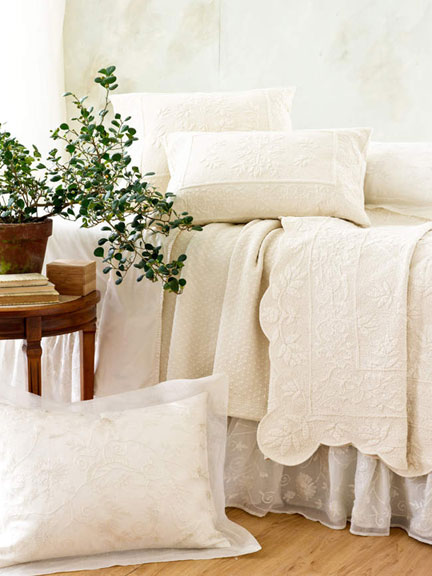 For more registry information and inspiration, visit our Wedding Registry Page.
Like this post? Sign up for our email list to get news and special offers!
https://www.GraciousStyle.com/wpblogs/wp-content/uploads/2014/07/registry-essentials.jpg
431
432
Carolina
https://www.GraciousStyle.com/blogs/wp-content/uploads/2016/06/logo-550x252.png
Carolina
2014-07-23 10:17:15
2014-07-23 14:11:19
Registry Essentials